Planning is a very important step...
And if you fail to plan, You plan to FAIL.
Contact Us:
(270) 684-5158
or
(888) 354-3621

How much do we cost?
We work exclusively for small and medium size businesses, and our rates are designed to fit the budgets of our clients. We offer a free initial consultation and during the course of our meeting with you, we will be able to quote you an exact price.
We are recommending Easy Accounting Business System software for clients who want to be 100% compatible with their CPA. The following is an example of a proposal:
Software: $239.00
Sales Tax: $ 14.34
*Consulting: $456.00
Total: $709.34

*Includes 6 hours of consulting and installation. Additional hours will be billed at a rate of $75/hr.
[ Home ] [ Client Services ] [ About Us ] [ Fees ] [ Links ] [ Contact Us ]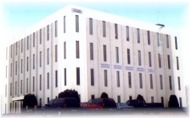 Robert F. Kuphal, CPA
3520 New Hartford Road, Suite 301
Owensboro, Kentucky 42303

Copyright © 2006-2011 Robert F. Kuphal